From family friendly to fine dining, there's no shortage of dining options in Tahoe. Enjoy a taste of our favorite Squaw Valley Restaurants.
Après ski and Le Chamois ('The Chammy' as locals call it) will always go hand-in-hand. A world-renowned ski bar, Le Chamois is the place to be on a warm spring day, soaking up the Tahoe sunshine after a day on slopes. For the budget-conscious skier this is place to hang out and catch a quick sandwich, pizza, hot wings, or Budweiser (check out the Buddy Pass for those!).

1960 Squaw Valley Road, Olympic Valley, CA 96146 | 530-583-4505
Catering to snow bunnies, snowboarders, and ski bums alike, Twenty Two Bistro & Bar serves small and substantial plates of 'New American'" cuisine, plus a broad-ranging wine list. Personally, we like to sit at an outdoor table in the summer time, with a cold drink and their Dragonfly Thai Noodle Bowl. With their reasonably priced dishes right in the heart of the Village at Squaw, you can't go wrong.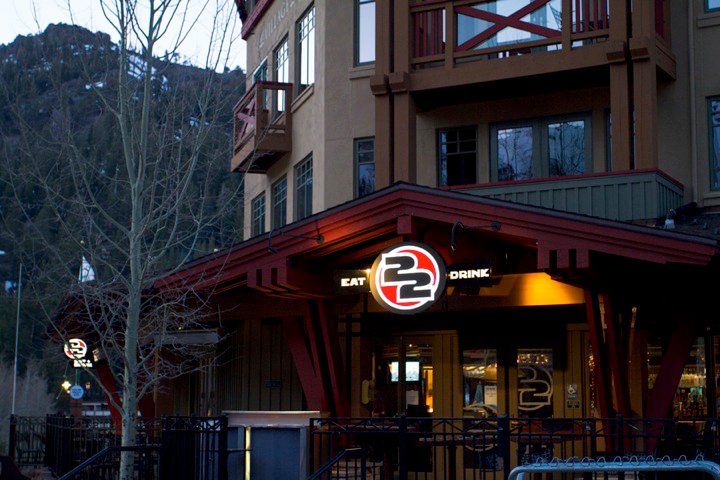 1995 Squaw Valley Road #11 | 530-584-6170
Auld Dubliner is an authentic Irish Pub straight from Ireland. This Irish Bar was originally built in Ireland, dismantled, shipped over and reassembled. The Auld Dubliner offers the best in contemporary Irish cuisine as well as traditional favorites. Of course, you can't leave without having a pint, but their Dubliner Hot Wings are voted Best Wings in Squaw Valley and delish!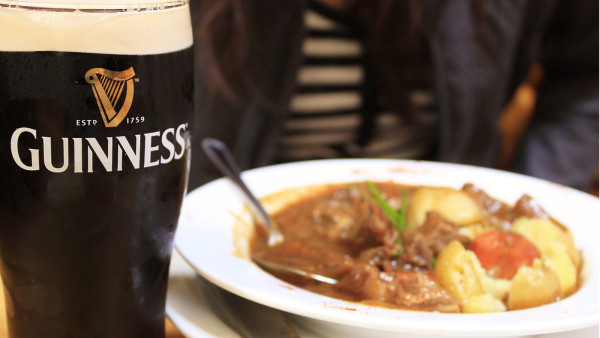 1850 Village South Road #41 | 530-584-6041
One of Tahoe's favorite family-friendly atmospheres, Fireside Pizza offers gourmet pizzas made with a sourdough crust and farm fresh toppings. Other Italian favorites and staples like Spaghetti Bolognese and Classic Caesar salad round out the menu if you're looking for hearty, simple, and satisfying.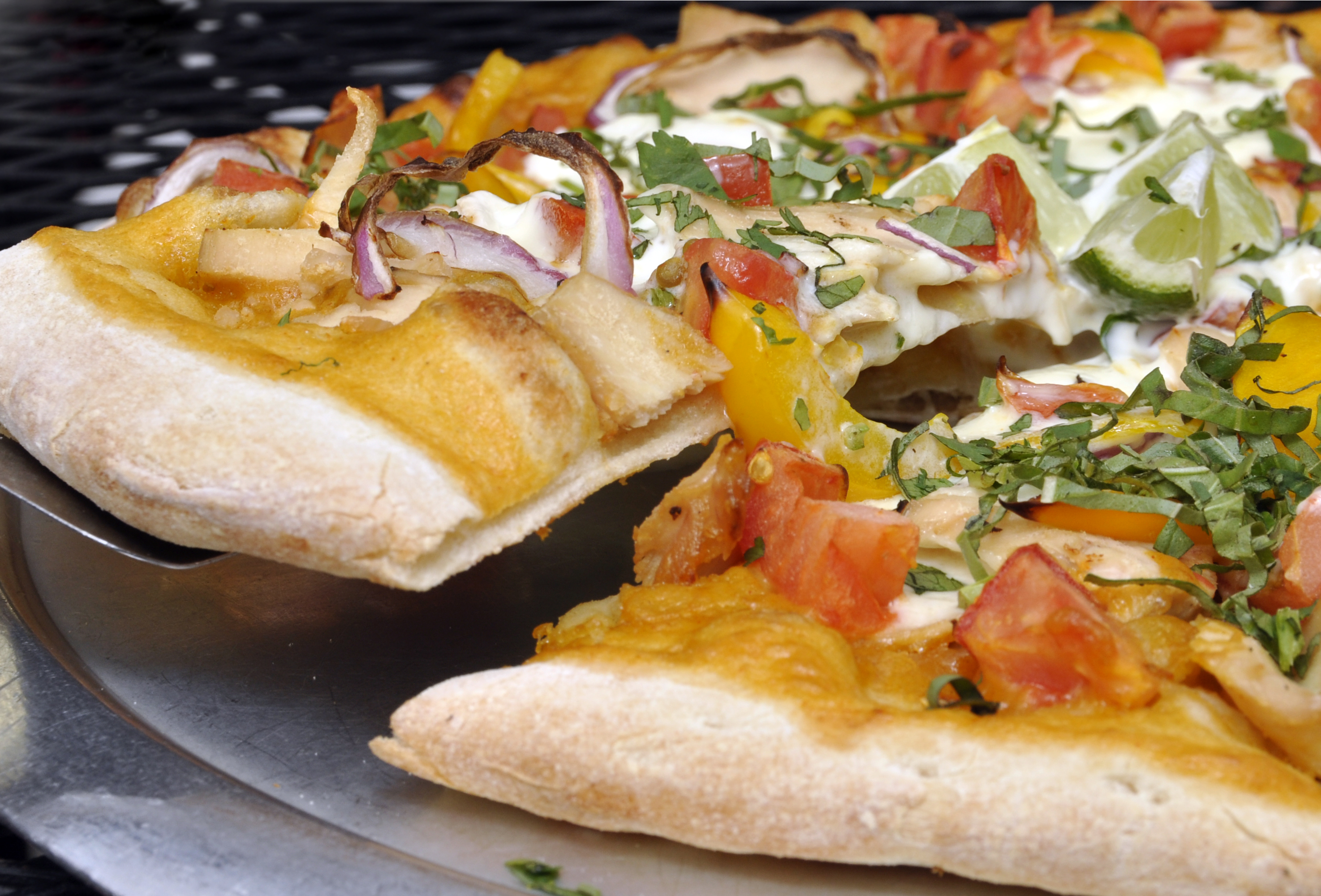 1985 Squaw Valley Road #25 | 530-584-6150
Known as one of Tahoe's premier fine dining experiences, PlumpJack Café – located at PlumpJack Squaw Valley Inn – offers Mediterranean fare with a focus on produce sourced locally, in season. Open daily for lunch and dinner, relax by their fire in the bar, or dine with majestic views of Squaw Valley in the dining room, all just steps from the Cable Car Building.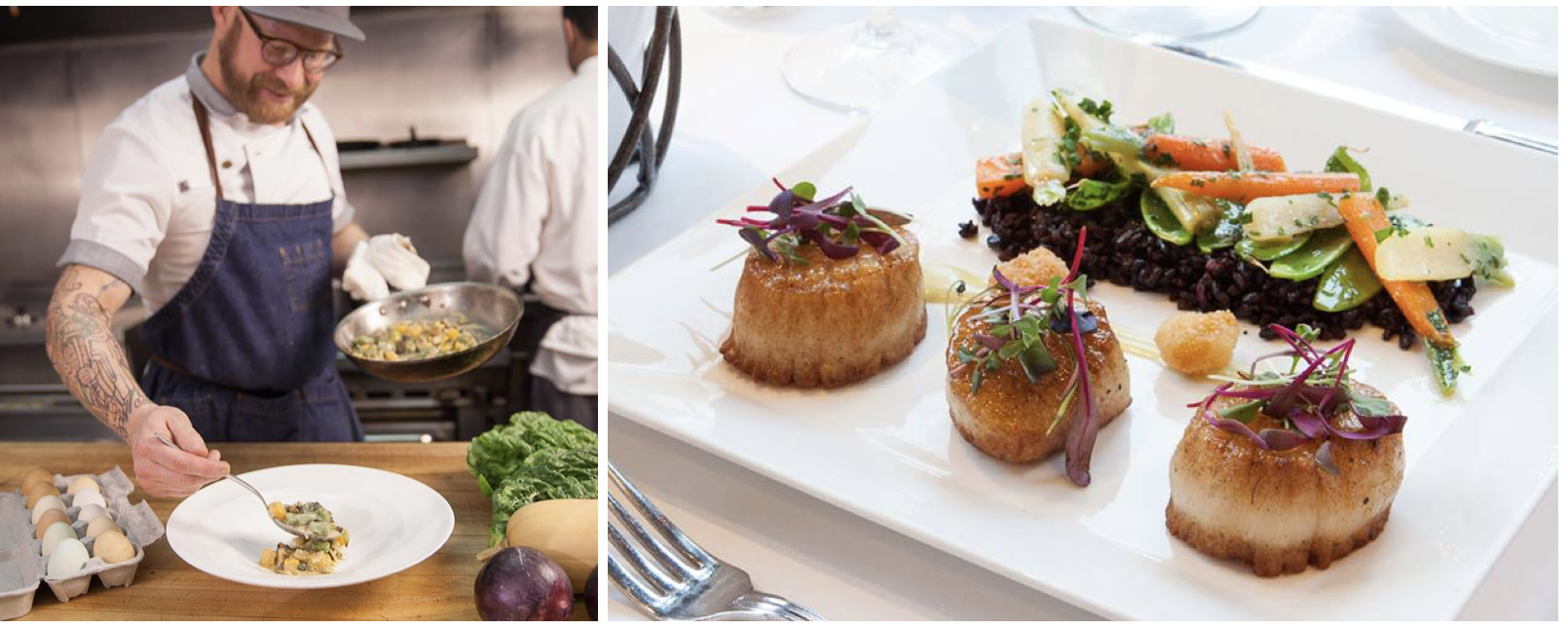 1920 Squaw Valley Road, Olympic Valley, CA 96146 | 530-583-1576