6 Jun 2017
45 Years of Boats on Lake Tahoe
Beautiful woodies that glide across Lake Tahoe on a glassy Saturday morning. Wooden boats lining the lakefront Garwoods Restaurant dock on a warm Sunday afternoon in the heat of summer. 'Wet Woody Wednesday': a sugary slushy summer time drink coined after the timeless beauties themselves — Lake Tahoe will always have an ageless yachting culture tied to wooden boats. They are a rare form of craftsmanship you just have to see and experience while in the area. 
Lake Tahoe Concours D'Elegance
The good and bad news is getting up close to a wooden boat requires either A.) owning a wooden boat, B.) knowing someone at Lake Tahoe who owns one, or C.) attending the Lake Tahoe Concours D'Elegance, August 11-12, 2017 at the Obexers Boat Company in Homewood, California. Option C is the most common and is still great fun!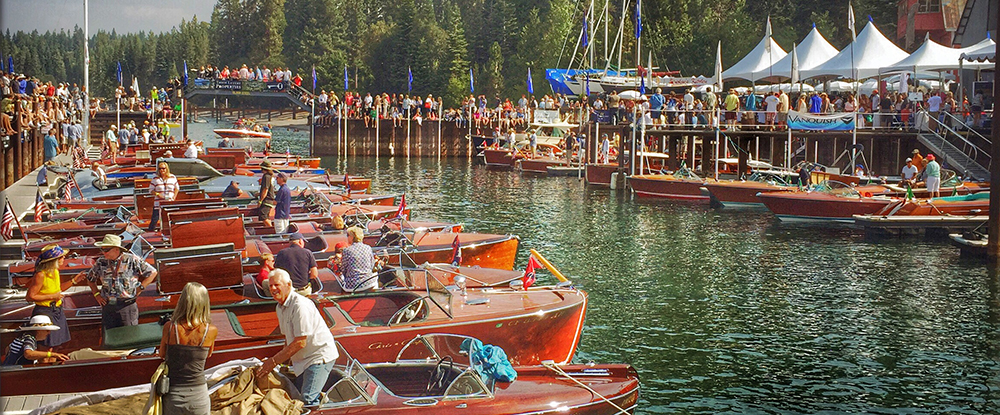 Wooden Boat Week
The Lake Tahoe Concours D'Elegance wooden boat show has been gracing the shores of Lake Tahoe for 45 years with some of the most beautiful boats in the world! Peruse the boats on gleaming display, taste wines and local fare — heck, bring the whole family so the kids can see boats almost a century old! The two-day show is a part of Wooden Boat Week, which features all kinds of yachting events from the Ladies' Luncheon and Fashion Show on the lake, to the finale event: Woodie Over-The-Bottom. All events are open to the public, with various registration costs. 
Wooden Boat Week is a fun way to step back in time and experience the Lake Tahoe that was accessed via steamliners and railroads! 
Visit http://laketahoeconcours.com/ to learn more about the event, and register for Wooden Boat Week festivities!