25 Jul 2018
The cool of Tahoe summer mornings call for breathtaking hikes among the pines, and as the day warms you might find yourself jumping in Donner Lake to beat the heat. Skip rocks along the shoreline and make some evening plans. 
Though we're partial to the beauty of the Tahoe basin and all it has to offer with local shopping, dining, and events, why not do a little exploring around the area? How about crossing off your list with a true farm-to-table dinner in the Sierra Valley Farm barn just north of Truckee? Gather friends, family, or your sweetie for an unfortgettable summer evening with locals, celebrating farm fresh produce and community.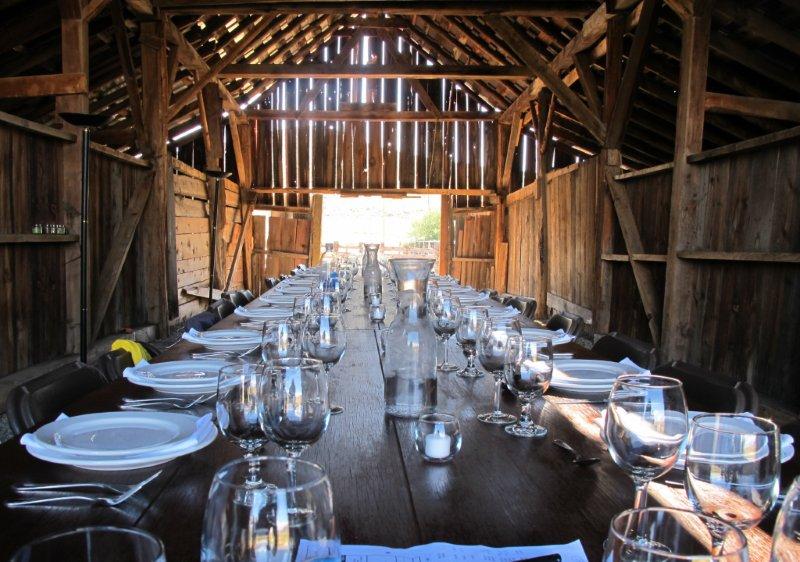 Sierra Valley Farms is located approximately 25 miles north of Truckee in the stunning Sierra Valley — also a beautiful area to visit in the fall when the aspens and autumn colors are ablaze. Join Executive Chef Mike Trombetta and Guest Chef David Holman for Dinner in the Barn on Saturday, August 11 at 4:30PM. Enjoy farm fresh food and live music under the shade of Sierra Valley Farm's rustic barn! For details about the event, cost, and to secure your seat visit sierravalleyfarms.com.
While you're north of Truckee in the Sierraville area, be sure to check out Sierra Hot Springs for another epic summer adventure with friends, loved ones, or your sweetie. It's a fun spot to dip in hot natural springs or take a cold plunge! Click here for details.