11 Sep 2017
Fall in Lake Tahoe
As summer quickly fades into fall, cooler mornings have returned to Tahoe — not the sharp chill of winter or early spring, rather a unique crisp breeze signifying Mother Nature's shift toward winter. The Aspen leaves have begun changing colors — some already falling — and soon we'll have our vibrant full-blown leaf peeping season around Lake Tahoe. (Stay tuned for a rundown on our top leaf peeping spots around Lake Tahoe!)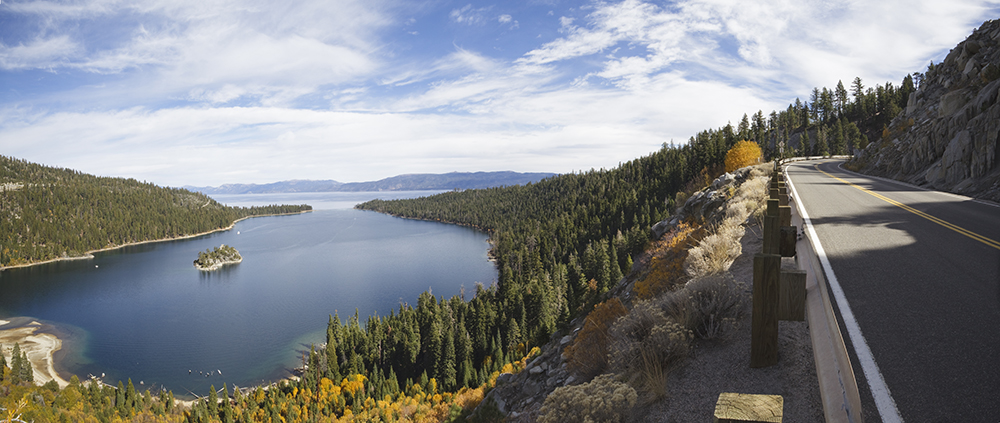 Things to Do During Tahoe Fall
As the 'layer season' (just think of it like the desert: cool morning, hot afternoon, chilly evening) there are plenty of late summer/early fall activities still in full swing: hiking, mountain biking, trail running, kayaking and boating. Ditch that light jacket from your morning run and take a brisk dip in Lake Tahoe when the last bit of summer warms at mid-day. Traveling to Lake Tahoe during the months of September and October means you'll enjoy the Sierras without the hassles of crowds and long lines. 
Kayaking - There's no doubt that one of the best ways to experience our area is from the lake, but during the summer, the lake can be busy with motor boats churning up waves. During the fall, there may be nothing more relaxing than kayaking on a smooth-as-glass lake first thing in the morning, taking in the changing leaves and beautiful views.
Mountain biking - If you're more of an enthusiast than an expert, there are plenty of smooth, flat mountain biking trails along the lake that make for a great way to spend a fall day. For those looking for a bit more adventure, the Tahoe Rim Trail circumnavigates the lake and is one of the more popular trails, but come fall, the trail is a great place to find a bit of peace and solitude.
Road biking - Tahoe is home to some incredible road biking, but during the summer months, when our roads can be a bit busy, road biking may not be the most peaceful experience. Come September and October, you can take in the views and appreciate the scenery a bit easier on quieter roads. 
Hiking and trail running - A cool morning hike or trail run can be a beautiful start to the day. The 8-mile out-and-back Rubicon trail to Emerald Point hike or run shows off classic Lake Tahoe views.
Tahoe fall events - There are plenty of fun happenings around the Tahoe area in fall including Squaw Village Oktoberfest, Spartan Race World Championships, the 14th annual Truckee Wine, Walk, and Shop, the Donner Party Hike, and more!
Fall Tahoe Vacation Rentals
Just because you've swapped out flip flops and sun hats for boots and beanies doesn't mean you have to wait until winter to enjoy Lake Tahoe. Make your reservation for a Tahoe Vacation Rental now.